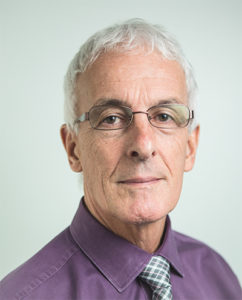 It is great to see the newsletter back in action and I hope the NH Voice will become a regular publication. A lot has been happening at NH with the recent rebranding and appointment of a Leadership Team and NH's part of the Emile Elias and Company 50 year celebrations, which I might add we have another 25 years to go to catch up with!
This year has seen many successful projects being completed, which everyone in the organisation should feel proud to have been part of. Some worthy of mention are the Government Plaza fitting out projects; the COSTAATT Main Campus facility in Chaguanas and the Fairfield Housing Project in Princes Town.
The downturn in the Trinidad and Tobago economy has meant that we now have to regroup and concentrate our efforts on securing more projects from the wider Caribbean islands. There have been some successes in this respect with such projects as the Royalton resort in St Lucia and more recently the securing of the Kempinski resort in Dominica. There are several other projects in the pipeline in the islands which I am confident will bear fruits over the next 12 months. In Trinidad, we are also looking at the private sector and public private partnership arrangements with the Government although these initiatives do take some time to come to fruition.
In the last 5 years NH has become one of the leaders in the design and build sector of our industry which provides greater opportunities for us to secure projects as against the old traditional approaches where price is the prime determining success factor. We expect to strengthen further this important part of NH's portfolio as well as promoting this to clients and developers throughout the Caribbean.
Internally we must become more efficient and look at new ways to reduce cost and increase productivity, every department must look inwards and ask themselves how this can be achieved. There must be less waste on our projects in all aspects of the resources we employ. I look forward to the support of the whole team, so that we can weather the next 6-18 months of what will certainly be a leaner period for our company and the industry as a whole.