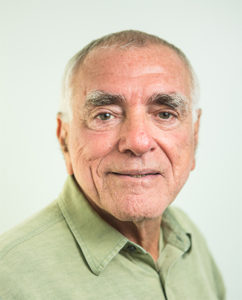 In this newsletter, our intention is to strengthen community, share what we have learned, celebrate our rich legacy and reveal some of our future plans.
Giving back to our community is central to our philosophy here at NH.
Our main feature in this issue is our work on The College of Science, Technology and Applied Arts of Trinidad and Tobago (COSTAATT) Main Administration Building, in Chaguanas. This project is a strong representation of our commitment to nation building.
You can also find out about the new technology we've been applying to save our clients extra time and costs. We have many new challenges as a country and as a region. We are all feeling the pressure of increasing food prices, the instability and violence in communities and a fraying education system: this affects national spirit. We have had to evolve and will continue to.
You can also read about the branding of the company and the 50th Anniversary celebrations, which honoured people who have been with us for decades. We had to stop and give thanks to the long-standing members of our team without you we would not have made it so far.
We have also created The Leadership Team, made up of: Angelique Najab-Antoine, Project Services Coordinator; Richard Brewer, Project Director; John Dempsey, Managing Quantity Surveyor; Pooranlal Jairam, Senior Estimator; Omardath Jugmohan, Contracts Manager; Kristopher Lucky, I.T. Manager; John Peters, Consultant; Michael Phillips, Project Manager; Jason Reyes, Chief Accountant and Eddie Seeramlal, Purchasing Manager.
As many of you know we have been in the completions phase of most of the jobs we have in Trinidad and Tobago and have been awarded some exciting projects in the hospitality industries up the islands. We are thrilled to have secured these jobs in St Lucia, Dominica and hopefully soon in Antigua as well.
Corporate Social Responsibility is a word social scientists invented long after we were giving. Through our strengths and blessings we have a responsibility to our wider community. Through empowering and shedding light on areas of concern I feel we can continue to help this country through these turbulent times. This is the commitment, value and steadfastness that we bring to our work here at NH. We run a very lean company and the work ethic of everyone who works there is very high, I am proud to be your Chairman, Thank you!